Somewhere Out There, Suite 203
Off-Season
Weekdays $6,800 NTD (Sun-Thu)
Weekends $7,200 NTD (Fri, Sat)
Hot Season (Jun-Oct)
Weekdays $7,200 NTD (Sun-Thu)
Weekends $7,600 NTD (Fri, Sat)
Long-Weekends
$8,600 NTD (Holidays with 3 or more days off)
Luxury Double Bed

Luxury Standalone Shower

Luxury Extra Large Bath

High-Tech Bidet

Personal Patio

Excellent Views
Premium Room 202
Off-Season
Weekdays $4,600 NTD (Sun-Thu)
Weekends $4,800 NTD (Fri, Sat)
Hot Season (Jun-Oct)
Weekdays $4,800 NTD (Sun-Thu)
Weekends $5,200 NTD (Fri, Sat)
Long-Weekends
$5,600 NTD (Holidays with 3 or more days off)
Double Bed

Excellent Lighting

Private Bath

High-Tech Bidet
Premium Room 201
Off-Season
Weekdays $5,600 NTD (Sun-Thu)
Weekends $5,800 NTD (Fri, Sat)
Hot Season (Jun-Oct)
Weekdays $5,800 NTD (Sun-Thu)
Weekends $6,200 NTD (Fri, Sat)
Long-Weekends
$6,600 NTD (Holidays with 3 or more days off)
Double Bed

Excellent Lighting

Private Bath

High-Tech Bidet

Personal Patio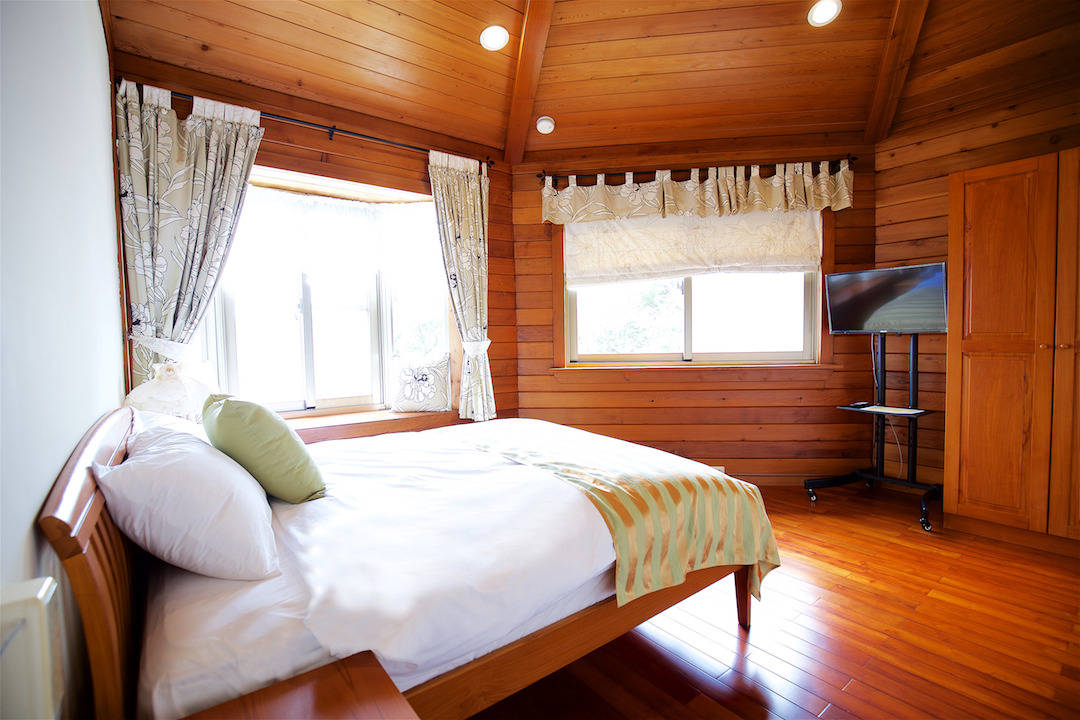 Premium Room 102
Off-Season
Weekdays $4,600 NTD (Sun-Thu)
Weekends $4,800 NTD (Fri, Sat)
Hot Season (Jun-Oct)
Weekdays $4,800 NTD (Sun-Thu)
Weekends $5,200 NTD (Fri, Sat)
Long-Weekends
$5,600 NTD (Holidays with 3 or more days off)
Double Bed

Excellent Lighting

Private Bath
Premium Room 101
Off-Season
Weekdays $4,600 NTD (Sun-Thu)
Weekends $4,800 NTD (Fri, Sat)
Hot Season (Jun-Oct)
Weekdays $4,800 NTD (Sun-Thu)
Weekends $5,200 NTD (Fri, Sat)
Long-Weekends
$5,600 NTD (Holidays with 3 or more days off)
Double Bed

Excellent Lighting

Private Bath
Entire Venue
10 people
Off-Season
Weekdays $26,200 NTD (Sun-Thu)
Weekends $27,400 NTD (Fri, Sat)
Hot Season (Jun-Oct)
Weekdays $27,400 NTD (Sun-Thu)
Weekends $29,400 NTD (Fri, Sat)
Long-Weekends
$32,000 NTD (Holidays with 3 or more days off)
Somewhere Out There Suite 203

Premium Room 202

Premium Room 201

Premium Room 102

Premium Room 101

All Facilities
Room Reservation Notes
All reservations come with complimentary breakfast and dinner.

Free Wifi and over 900 TV channels to choose from.

Additional Guests: Adults 800 NTD, Children 500 NTD. (3~6 years old)

No Pets.

Check In: 3pm, Check Out: 11am.

Deposit for Booking Entire Venue. ($10,000 NTD)
Rooms will be inspected upon check out for potential damages.
Any damages will be deducted from the deposit.

Kitchen not open to use.

Smoking and the use of illegal substances is strictly prohibited.